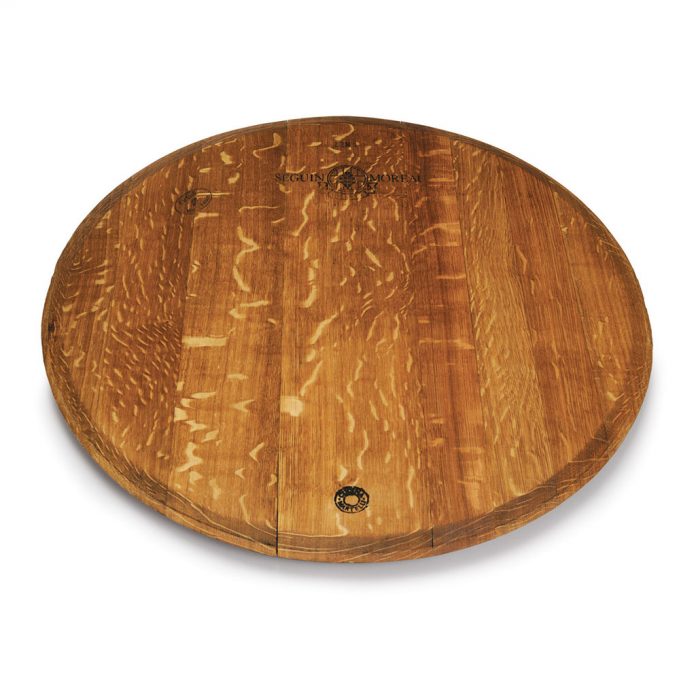 Oak Barrel Serving Tray with Lazy Susan
The Cucina Martelli oak collection is made from reclaimed barrels originally used by wineries throughout Canada and the United States of America.  The oak wood used to make the barrels is from American and European countries such as France, Hungary, Slovenia.
Care: Hand wash with warm water, mild detergent and let dry, (not dishwasher safe).  It is recommended to periodically apply olive oil or food grade mineral oil using a clean cloth on olive wood products.