Garofalo Organic Fusilli
#63
16x500g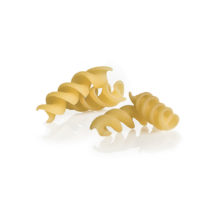 Golden curls of organic durum wheat semolina, Garofalo Organic Fusilli are the shape of short pasta that are a staple in every pantry.
They are made in Italy, with a rigorous selection of high-quality raw ingredients.
The result is a pasta with a classic spiral shape that absorbs sauces and has an exceptional porous consistency to create the genuine taste of Italian excellence on every palate.
They go best with traditional fish or meat-based condiments, as well as whimsical vegetarian variations. Excellent baked, too.
Recipes with this product